June 15, 2019
Home
Lectures and workshops
🎯 Consultation of Futures Studies for Individuals 🎲 Consultation of Personal Foresight, Corporations, Policy Makers
🎯 Consultation of Futures Studies for Individuals 🎲 Consultation of Personal Foresight, Corporations, Policy Makers
✅ Our decisions about the future depend on our mental map of the cosmic structure of time. If we see the future we want, then we can make it now (Dr Ahmad, Futurist. 2019).
⁉ How can we make a major leap in personal, business, and even community life by capturing a long-term perspective of ten years and more?
⁉  How do climate change trends, technology acceleration, and social changes affect our daily lives and our business in a new society of future people?
⁉ How can migrate to the utopia by changing the current time and place?
How do we turn our past dreams into today's vision and the reality of the future?
 Possibility to hold sessions in personal, virtual or group workshop.
 Consultation of Futures Studies for Individuals
 Consultation of Personal Foresight, Corporations, Policy Makers
 To coordinate, you can send number 2052 to +989123437916, or just reply to this post on social media.
 For participants, a bilingual license will be issued if desired.
For companies and institutions, if you want to promote your activities, the opportunity will be available with the prior coordination.
 For more information, visit 
https://drfuturist.org/?lang=en
 and follow our futures studies activities on social networks with
#DrFuturist
.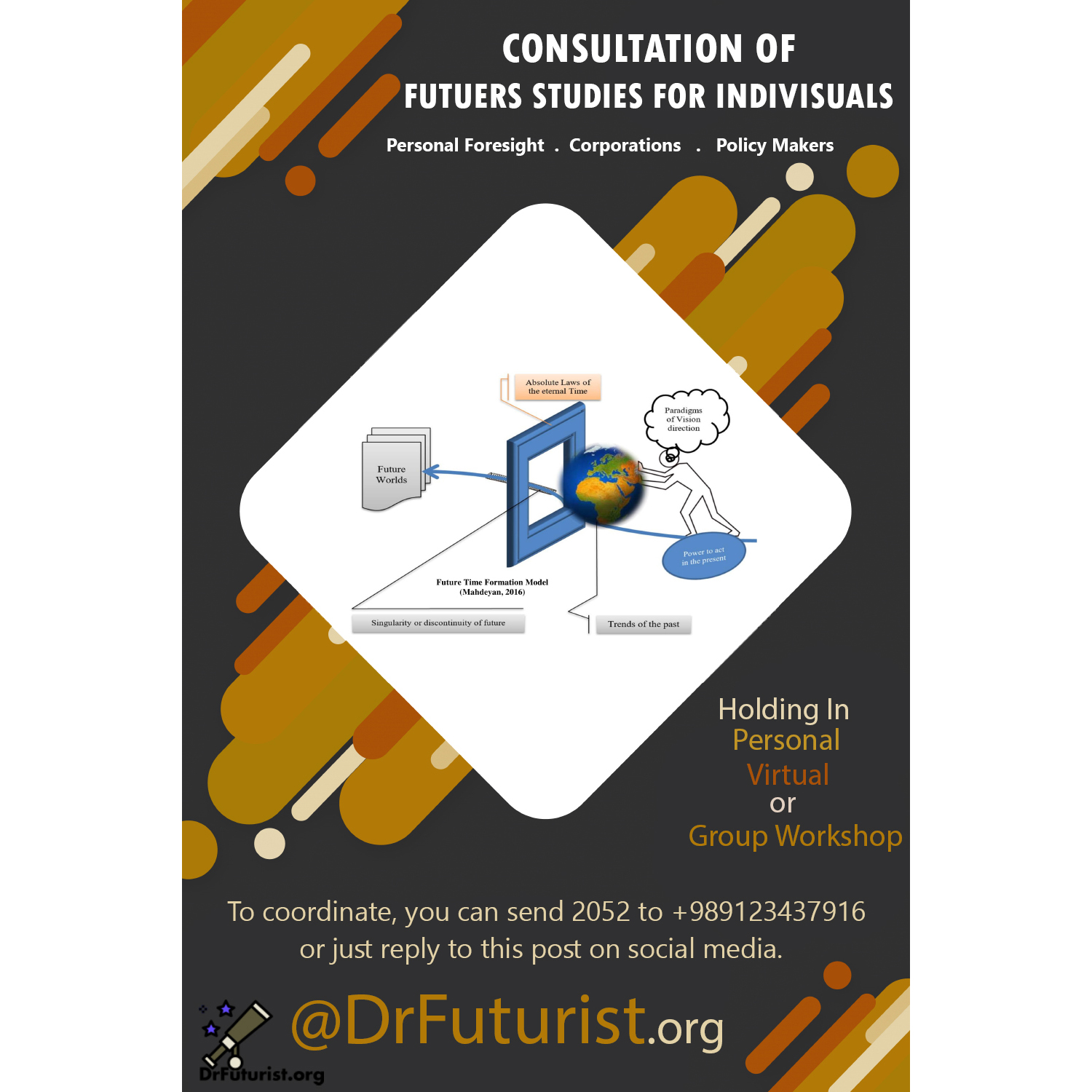 About Author
DrFuturist
Dr. Ahmad, Futurist. PhD in Mgmt of Futures Studies (Strategic Foresight & Scenarios)